Welcome to Sheraton Dusseldorf Airport Hotel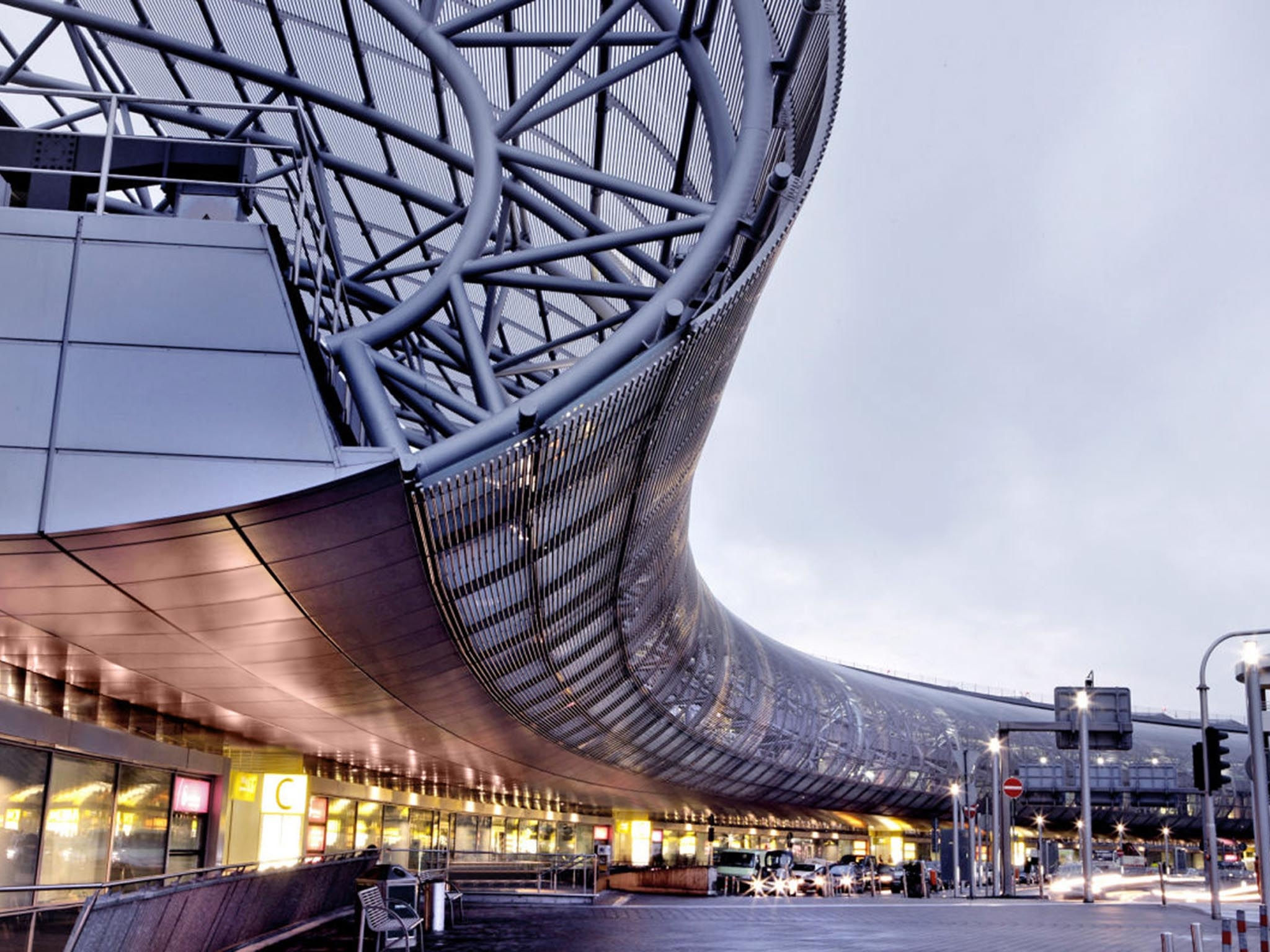 Two minutes to Dusseldorf Airport
Easy to find and quickly to reach. No matter if you are coming from the motorway, train station, city centre, trade fair grounds or from the airport, you will not have to search for us for a long time.
Traveling by car
Follow the airport signposts when approaching on the highway from any direction. Head towards arrivals or departures and park in Car Park 3 (entrance on the left).
Traveling by subway
Take the suburban rail link line S11 from Dusseldorf central station. Get off at the airport terminal Flughafen-Terminal (end of line). The exit is located in front of the hotel entrance. From the mainline airport rail station, take the Skytrain, travel to Terminal B and follow the signs to the hotel. The hotel is located opposite the terminal.
Arriving by plane
Düsseldorf International Airport is directly connected with the Sheraton Dusseldorf Airport Hotel and is accessed by more than 100 airlines and private jet airlines. The 'Airport Hotel' and 'Parkhaus Nr. 3' signs lead directly to the hotel lifts.
How to reach us from the aiport
Watch our short video to see you you get to us from the airport - by sky train and a few steps. The Sheraton Dusseldorf Airport Hotel is located right in Dusseldorf Airport on the roof of the P3 car park. Since we are directly connected to the terminals, you surely will not need more than two minutes to reach the main terminal - and without stepping outside. Our hotel makes Dusseldorf Airport an airport of short distances.
How To Get Here
Unable to find directions, please try again.
Fast, Easy and Simple: Parking at Dusseldorf Airport
Reserve your parking spot
Parking for a fee is available throughout the entire Dusseldorf Airport: The parking garage P3 is directly under the hotel.
Further parking in the vicinity of the hotel includes P1, P4, P5, P6, P8 and P22, P23, P24.
More information:

Long-term parking
The inexpensive long-term parking spaces are marked in yellow and cost from EUR 44.00 (Longterm special) for one week. (Prices without guarantee.)
Free shuttle buses regularly travel to Terminal B from all long-term parking spaces.
"Parkvogel"
By reserving one of the new robot-parking slots at Parkvogel First Class Parking area in parking garage 3, you park directly in front of the hotel entrance - the price is not higher than in the other airport parking areas. For long-term parkers, Parkvogel offers ares particularly favourable.
Distances to the hotel
Distance to the nearest U-/S-Bahn (metro/city train) station: 0 km
Distance to the nearest taxi rank: 50 m
Distance to the nearest main train station: 6 km
Distance to the nearest airport train station: 1 km
Distance to the nearest motorway: 1 km
Distance to the nearest airport: 50 m
Distance to the trade fair grounds: 3 km
Distance to E.On AG (power and gas company): 5.5 km
Distance to IBM: 6.5 km
Distance to Vodafone/Mannesmann AG: 7 km
Distance to Cisco Systems: 10 km
Distance to ThyssenKrupp AG: 9 km
Distance to The Boston Consulting Corporation: 8.5 km
Distance to Bayer AG: 35 km
Distance to CapGemini (IT consulting, technology and outsourcing): 2 km
Distance to E-Plus (mobile service): 2.2 km
Distance to C&A (department store): 2.2 km
Distance to Replay (clothing): 3.5 km
Distance to Porsche: 1 km
Distance to VDI (The Association of German Engineers): 0.7
Distance to McKinsey (management consulting): 3 km
Distance to ARAG (insurance): 7.5 km
Distance to Metro AG (trade and retail company): 11 km
Distance to Deloitte: 6 km
Distance to Victoria (insurance): 6 km
Distance to Mercer: 0.6 km